CRBR Property Damage Services are the experts in a wide range of Cleaning, Restoration, and also Specialty services.
Check out our Services and see how CRBR is the Residential & Commercial Specialist that you can count on.
Did you know you are not required to hire the Restoration Company called by your insurance?
After the disaster, call your insurance agent. Most adjusters are familiar with the Companies available in your area that can begin the mitigation process immediately.

Review the responsibilities in your insurance policy and discuss any questions you have with your assigned adjuster. You might be responsible for preventing any additional damage.

When CRBR arrives, completely walk through your Property, and address the areas that need to be cleaned. Take photographs of the damage to the property to show before and after.

After CRBR evaluates the work and supplies needed to clean your home, they will provide you with an estimate or contract for their services. Understand the contract to make sure all the services presented are listed. You must approve this contract before CRBR begins work on your property.

Once you sign this contract, the responsibility for the contracted amount is between you and CRBR.

Most insurance claim settlements will cover the cost of the mitigation done. If your claim is denied, your agreement with CRBR requires you to pay for their services.

Following the damage, frequently examine the areas where the Restoration Company worked to make sure no moisture or dampness remains in your home.

REMEMBER You are not required to hire the Restoration Company called by your insurance.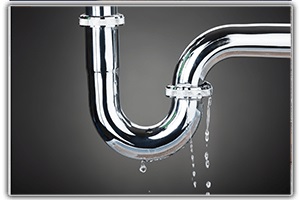 Water damage Mitigation, Extraction, & Cleaning
From floods, broken pipes, toilet overflow, rainwater, refrigerator leaks, water lines, washing machine hose breaks, snow damage, dishwasher leaks, and hail damage, we always use the latest technology to help ensure the fastest extraction process. We accelerate the drying and water extraction process by placing powerful dry-out fans through affected areas and reduce humidity levels with a dehumidifier. Whether you've got wet carpet, wet padding, damp walls, soggy ceilings, and beyond – we can help with the water extraction and dry out process.
As you can see, the water extraction process is rigorous; that's why we have a dedicated team for each project to check in and monitor during the times when we might not be at your home. We work closely with your insurance company and adjusters to get the water extracted and dried out as quickly as possible.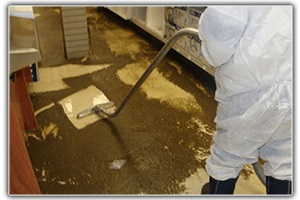 Sewage Extraction, Cleanup & Disinfection
Sewage backup in your home or business represents a dangerous biohazard situation. The sewage itself can cause serious health problems for anyone who comes into contact with it, and it can also leave behind harmful residues and contaminants. Our highly trained and fully equipped team members will clean up the damage quickly, safely, and effectively taking special care to ensure that the contaminants are not spread any further in your home. They will remove any standing water, dry the area, and thoroughly decontaminate every room affected by the sewage. Sewage backups and dark water are gross, dirty, and often leave behind smelly deposits.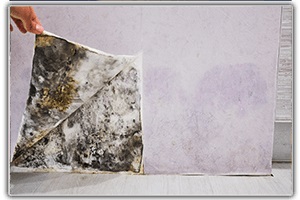 Mold Remediation & Removal
If unattended and not professionally mitigated, water damage can lead to more significant mold growth problems. Mold can grow within 24-48 hours after spores are attached to an item and begin to settle in 1-12 days. Mold requires containment and fast action to ensure that it doesn't quickly spread into other areas of your home. It is crucial to get a water extraction team as soon as possible to remove any water.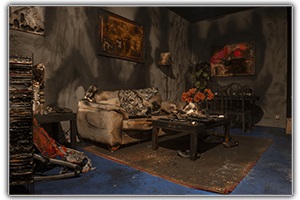 Smoke Damage Cleaning & Deodorization
Often when fire and smoke damage occur, it's more than just the physical damage that's left behind. Smoke, soot soiling, fire retardant, and other fire damage issues can cause terrible odors and stains inside and outside your property. As deodorization experts, we pride ourselves on our ability to restore your home or business to its original condition.
When a fire happens on your property, it requires an extensive restoration process from packing out to clean up to deodorization and beyond. Our highly trained professional team will go above and beyond to wash and disinfect all exterior and interior surfaces. We have a dedicated cleaning team to launder or dry clean affected clothing, wash, dust, and clean all household items. Our team can disinfect, deodorize all carpets, window coverings, upholstery, clean and remove soot, ash, and smoke residue from all heating ventilation and air condition units.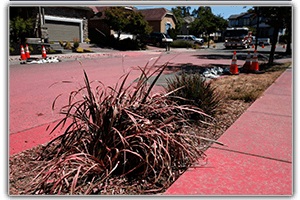 Fire retardant Clean-up
We have years of experience cleaning both Foam and Powder Residue. The red color of retardants comes from iron oxide (rust), challenging to remove. The fire-retardant must be cleaned off as soon as possible, as Some of these products may discolor the metal.
YOUR LOCAL EXPERT
CRBR is a locally owned company with over 60 years of experience with property damage services. We maintain a strong success record in the restoration industry as a full-service company. We are a general contractor and understand the process of rebuilding property due to fire damage. Whether it is an insurance claim or individual pay, CRBR has the time-tested methods to ensure your job stays within budget and is completed on schedule.
CRBR WORK AUTHORIZATION
CRBR is required to gain authorization to commence work from the Property Owner or designated Responsible Party. This authorization allows us to take action immediately and gives CRBR access to the property to mitigate any further damage. Any charges incurred during the emergency services phase will be clearly explained, documented, and included in the CRBR estimate. CRBR works closely with all types of insurance carriers on all charges associated with the job.
HOW WE PROCEED
Your input is critical: CRBR works with you to identify your needs and concerns before starting the restoration process. Rebuilding property is what we do and have done for over 60+ years. Understanding YOU and YOUR unique situation is crucial to both our success and end goal.
Securing the property: We work with City Officials & You to ensure the property is structurally sound and secure from potential hazards or intruders. Depending on the severity of the damage, the property may still be habitable, or the occupants may need off-site accommodations. In this initial phase, CRBR will also evaluate the property as to state/city/county codes for asbestos and lead before any demolition occurs.
Evaluation of damages: There are several aspects to this step in the process. Typically, CRBR will begin with debris that needs to be disposed of and hazardous areas that may need to be isolated. CRBR will assess the damage or potential damage of contents in the sections that have been affected. We will identify those items that can be restored vs. discarded carefully. We will give you a summary of our findings using our iCat bar code software. This software helps us streamline the restoration process by keeping track of all contents from pack-out to pack-back. Using iCat also allows adjusters to evaluate items we've deemed cleanable or non-cleanable without having to visit the property. We offer customers access to the list of cleanable items if they need to retrieve something. Items are either stored securely on-site or in our warehouse.
The extent of cleaning: We will review the extent of the smoke and soot damage. CRBR will proactively work through this process with the property owner to ensure the proper course of action per industry standards. Your insurance carrier will be very involved in the approval of estimates and any additional work scope that may need to be submitted.
Specialized procedures: Materials such as asbestos, lead, mold, or certain drywall types require unique protocols. CRBR will notify the involved parties to determine an appropriate course of action if these types of materials are discovered or believe there is a likelihood that such hazards exist in the structure because of the home's age or other signs.
Window cleaning: For smoke or soot damage, windows will be cleaned on the inside. The approved scope of work and estimate may include the exterior.
Metal polishing: Metal such as silver and brass will be cleaned and buffed only. Polishing will be done if CRBR is authorized by both the Property Owner and the Insurance Adjuster.
Floor finishing: Hard surface floors will typically be only mopped. Stripping, sealing, and refinishing will be done only if CRBR is authorized by both the Property Owner and the Insurance Adjuster.
Clean/Prep-for-Paint: Wall and ceiling surfaces that are heavily damaged by smoked/soot will be cleaned entirely first, so that sealer paint will adhere. As the Property Owner, you request any non-covered services from CRBR, they can be billed as an upgrade, and payment to CRBR is the Property Owner's responsibility.
Deodorizing: CRBR will perform these services within industry standards to remove all odor sources, clean, and seal.
Clothing: Your insurance company might encourage you to clean any affected clothing in your home vs. replacement. CRBR cleans & deodorizes in-house, but we can also facilitate large-scale clothing cleaning/deodorization using our Industry Partners.
Ductwork: If you have forced air heat, CRBR will inspect your system to determine if smoke has entered the ductwork. If so, we will recommend measures to remedy the situation.
Live Plants. CRBR recommends removing live plants from the affected property, as we do not take responsibility for these items.
PERSONAL ITEMS
In our cleaning services, we will sometimes be required to open doors, cupboards, etc., to qualify and restore the damage. If the area(s) contain sensitive items, finical information, or private sentimental belongings, please remove the items before we start work.
Guns and Ammunition: Our crews are instructed NEVER to touch guns or ammunition. For this reason, we request you remove any such items from the areas we are cleaning.
Valuables: Jewelry, Heirlooms, Sterling Silver, Prescription Drugs, etc., should be removed from the areas before the job starts. Please list any unique heirlooms or collectibles that require delicate treatment due to their value. It is the Property's Owner to make CRBR aware of these items.
OVERLOOKED ITEMS
Although our supervisors inspect all work, you should accompany the supervisor on the final walk-through and bring any overlooked Items or concerns to the supervisor's attention.
INSURANCE ADJUSTERS & AGENTS
CRBR is neither an Insurance Agent nor Adjuster. We cannot authorize anything to be replaced, repaired, or painted. Our job is to preserve, protect and mitigate further damage from occurring. CRBR's goal is to restore damaged items to their pre-loss condition. If you have any questions or concerns concerning your insurance policy, coverages, etc., please contact your local Agent.
HEALTH AND SAFETY
All occupants and pets should stay away from the work areas to protect their health and safety during the work process. The Client's and our employees' health is our main priority. Material Safety Data Sheets for our products are available upon request.
TREATMENTS
Our process may include the application of EPA-registered disinfectants. Material Safety Data Sheets for our products are available upon request.
REFERENCES
CRBR would be pleased to provide recommendations upon request.
Large–scale catastrophic events… What do I do now? 
Register at the shelters, with Red Cross and any other agency there, California FEMA, etc.
Most of the aid coming in will use these lists as a point of contact and will help to ensure that you don't get left out of anything.
This will be especially important should FEMA be activated, which in my opinion is very likely with the amount of devastation experienced.
Call Homeowners/Rental insurance to trigger "Loss of Use"
This typically will allow you to be in a "Like" property for x number of years and sometimes has a dollar limit attached and sometimes not, this is dependent on your policy.
This coverage should also give you some immediate access to funds for essentials, clothes, toothbrushes, food, etc
This will also get the ball rolling for the insurance claim on your home and rebuilding/personal property Dollars.
Get a PO Box and forward all mail to the Box.
Use this PO Box as the mailing address on all forms you begin to fill out.
Start Searching for a Long-term rental.
Coordinate with your insurance company so that payments can be made directly from them using your "Loss of Use" money.
Plan on renting 1-2 years, but do not necessarily sign a lease for a full two years as circumstances can change.
Itemized List of belongings – (This is very hard but very necessary for your claim)
I would organize by room and list everything that was there with a replacement cost. (you will cry a lot doing this and that is ok)
Replacement Cost should be what it would cost to replace not on sale from pottery barn, it should not be the price you paid for it with that 50% off coupon.
Make sure you list everything, even if it is above and beyond your policy limit. This is very important because everything above and beyond the policy limit is considered a Loss and can be claimed as such on your taxes – See the section "taxes"
Call all your utilities and either freeze or cancel service.
Electric, Gas, TV, Land Line phone
Newspaper delivery, either cancel or update to PO Box.
Call the rest of your insurance points as needed.
Car insurance
Any specialty insurance for unique items
Permits – Required for your protection. (Can delay a project, but are needed…)
Debris Removal – as things wind down it will be necessary to remove the debris, this requires a permit usually. (This should be covered by your insurance, we had to force the issue but ask repeatedly.)
Erosion Control – If you are on any kind of hill or have sloped property you will need to put some sort of erosion control measures in place, again this will need some sort of permit.
Temporary Power Pole/Trailer on-site Permit – Getting this earlier on can prove helpful in both the rebuilding process.
Taxes
You will be able to claim the monetary loss of the value of all your items minus what you receive from your insurance company. I'm unfamiliar with the exact laws, but I believe that we were able to carry our losses back 2-5 years and received most of the money that we had paid in taxes back in a nice large check.
Network with others.
You will learn so much from others as you go through the rebuilding process. We all have our strengths so share yours and use others. The amount of time that you will spend on the rebuild, insurance, the recovery process is staggering so you need to use all your resources.
Local Resources, Large Scale Disaster Event Info
County Websites
Local Resources
Insurance Claims Phone Numbers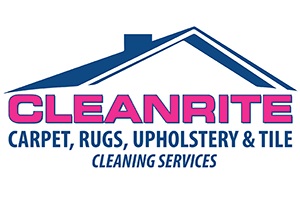 GENERAL CLEANING: RESIDENTAL & COMMERCIAL
Cleaning Services While general cleaning is excellent to maintain cleanliness, and there are always some items that could benefit from a little extra attention. A deep clean is a lot more thorough than your conventional weekly clean. It consists of a complete rub down, including all the intricate and hard-to-reach areas that often get neglected. The deep cleaning process may also take longer, which is why we recommend scheduling a deep clean every six months to a year or in extraordinary circumstances such as moving house, cleaning up after an event, or after renovations.
The benefits of deep cleaning include:
• Enhanced sanitation by disinfecting items that are not generally cleaned (oven, microwave, fridge)
• You can Deep Clean Carpets, upholstery, and fabrics  to remove stains, stubborn dirt, and allergens
• Improved air quality as a result of significantly reduced dust levels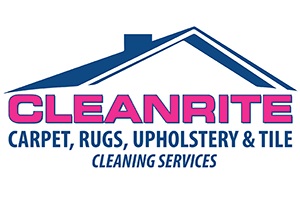 CARPET, RUGS, UPHOLSTERY, TILE AND CLEANING SERVICES
There's no clean like Cleanrite clean! Are you looking for Residental or commercial carpet cleaning services in Reno, NV? Look no further than your friends at Cleanrite, the region's premier provider of property cleaning services since 1959.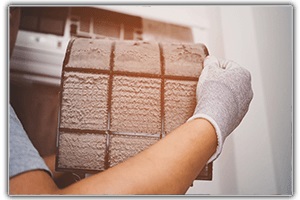 Air Duct / HVAC Cleaning
Why should you have your HVAC system professionally cleaned? Professionally having your HVAC cleaned Reduces Harmful Allergens and Airborne Bacteria Energy Savings According to the U.S Department of Energy, a clean system reduces energy costs by 25-30%. It extends the life of your Heating, Ventilation, or Air Conditioning Unit. Contaminants in the heating and cooling system cause it to work harder and shorten your system's life. Although filters are installed, the heating and cooling system still gets dirty through regular use. When an HVAC system is clean, it doesn't have to work as hard to maintain the temperature you desire. As a result, less energy is used, leading to improved cost-effectiveness.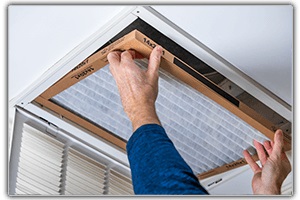 Air Quality
Indoor air quality is one concern that building managers and building inhabitants have when deciding to investigate the HVAC system. We generate many contaminants and air pollutants through regular occupation in a building, such as dander, dust, and chemicals. On average, these contaminants are pulled into the HVAC system and re-circulated 5 to 7 times per day. Over time, this re-circulation causes a build-up of contaminants in the ductwork. CRBR uses Ultraviolet germicidal irradiation (UVGI) is a proven disinfection method that kills micro-organisms that are harmful to humans and animals.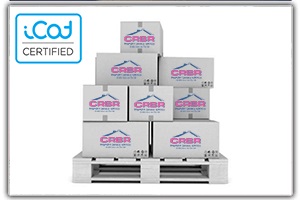 CONTENTS CLEANING
CRBR takes a room-by-room inventory of your items, including digital photographs, and in some situations, bar-coding. Not all your items are lost! CRBR can clean your damaged contents and restore those items that have sentimental value. Our technicians spend a lot of time and training to know how to work with unique and antique items, ensuring that our team members can help restore all of your belongings, even your grandmother's Victorian chair. Our sophisticated content cleaning equipment can clean everything from electronics to antiques.
Our team can take care of just about any damaged item, from computers to books. Whether they were burned in a fire or soaked by floodwaters, we can restore electronics, antiques, soft goods like clothing and bedding, furniture, and just about anything else you can imagine. Our highly trained restoration team uses the most advanced equipment, so you can know that your valuables will receive the best recovery possible. You'll be surprised by just how many kinds of items our team can completely recover even after the most severe property damage. Transparency From Pack-out to Pack-Back with iCat Contents Management. It helps to streamline the restoration process by keeping track of all contents from pack-out to pack-back. Allows adjusters to evaluate items we've deemed cleanable or non-cleanable without having to visit the property. Offers customers access to a list of cleanable items if they need to retrieve something.
Restoration & construction
Emergency Disaster Response & Commercial Restoration Services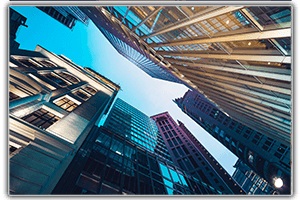 Commercial Cleaning, Mitigation & Disinfection
At CRBR Property Damage Services, Restoration & Construction's commercial water damage experts will minimize downtime to your business and do everything conceivable to keep your business open during the restoration process.
What Is At Risk?
Losing Market Share / Revenue

Losing Clients

Losing Employees

Not Having Proper Coverage
Potential of Having to Close Business
What are the benefits of a partnership with us

Reduce severities

Possible 10-20% reduction in claim costs

Emergency Plans & Protocols in Place

Pre-loss data entry = Faster claim settlement

Response 24/7/365 from Trained Professionals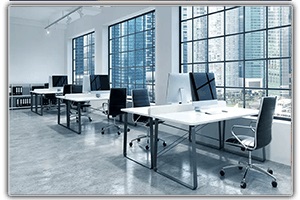 Commercial Construction, General Contractor & Facility Maintenance.
CRBR Property Damage Services Specializes in Commercial Construction and Property Maintenance. We are a full-service construction company that handles all of your property needs. Small or large, our expertise will enhance the look and value of your property. Call us today for a personal consultation.
Download our easy Emergency Disaster Response APP. With our app, you can submit your diaster damage directly to our crews and you will be in line for our "next crew up".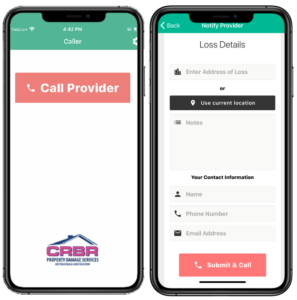 Install on your iPhone:
Make sure you are signed in to your Apple ID. Click the QR Code picture below or open your camera and scan the QR code.
The banner link should direct you to the app.
Download the app onto your iPhone
Open the app and Enter the CRBR Provider info:
P:18008700030 / E: assignments@crbr.com & click save.
When you have an emergency, open the app, click call provider & enter the loss info.
Click the submit & call button to reach our 24 HR Emergency Response Center.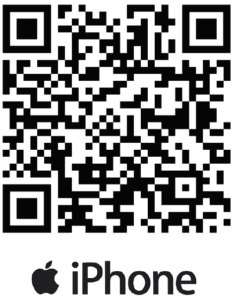 Install on your Android
Make sure you are signed in to your account that allows you to download apps. Click on the QR Code below or open your camera and scan it.
The QR should direct you to the app in the Playstore. Download the app onto your Android.
Open the app and Enter the CRBR Provider info:
P:18008700030 / E: assignments@crbr.com & click save.
When you have an emergency, open the app, click call provider & enter the loss info.
Click the submit & call button to reach our 24 HR Emergency Response Center.